I used to be a chronic people-pleaser. I didn't realize how much I matter too! As a woman, we seem to be pre-programmed to put others first. I really wanted to improve how I perceive myself, and how I interacted with others. Parvin really helped me strengthen my boundaries, and to value and take care of myself. She has inspired me to have strong boundaries and be loving to others...like a warm campfire, inviting, and friendly, with a circle of stones around the fire, representing the boundaries... Parvin likes to use imagery to symbolize what healthy boundaries look like. With healthy boundaries, I am able to really value myself more and have more meaningful relationships with others. Parvin is compassionate, non-judgmental, intuitive, knowledgeable, and genuinely cares about me succeeding. The coaching experience with Parvin has been life-changing. Thank you so much Parvin! Much love!

-

Ming Ho
Parvin has a calm and accepting presence. She put me at ease instantly with her authenticity and grace. She motivated me to think critically by actively listening to what I was able to communicate, and then asking the right questions in a way that I could process them and find answers. When I was struggling with the techniques she was teaching me, Parvin was open to explore different ways to accomplish my goals. I enjoyed my sessions with her and still feel enriched by them. Thank you Parvin!
-Sylvie Lavictoire
After receiving coaching program from Parvin, I can control my emotions better and not become impulsive. I can plan better to deal with issues. I am now more considerate towards people. I now understand people come from different background and capacities and have to accept them and tailor my approach. I feel I am much more positive and acceptance of others. My coach is really warm and friendly and she understands my culture a lot. She is very compassionate.
-RS
Parvin coached me to find myself when I was in a personal crisis. I immigrated to a new land with my husband and five year old son and built my new life. After the first few years of settlement had passed, I came up against an even bigger challenge: in order to change my perspective about myself I had to release many internal blocks. I could now feel them but I was not brave enough to face up to them. In such confusing and somehow scary period, Parvin offered me her service as a life coach. We started our session in a beautiful spring afternoon which I can visualize clearly even now after several years. Parvin was very, gentle, and considerate; took the steps very carefully and slowly which allowed me to become comfortable. Since I was not even clear about my challenge, I did not know what to talk about and where to start. Parvin was able to guide me through the discussion to help me discover unknown parts of myself. These sessions became the best part of my daily life and I looked forward to going to each next one. I would describe the process as my feeling as a little girl who has been lost in a garden then a guide suddenly appears to help her find her path.... Along this path she has a lot to discover, one thing after the other; some realities are hard to believe and some are very encouraging to realize. When our sessions ended, a new version of me had been revealed. The challenging journey of my life continues but without Parvin's great help it would not be as pleasant. Thanks to my amazing life coach.
-MJ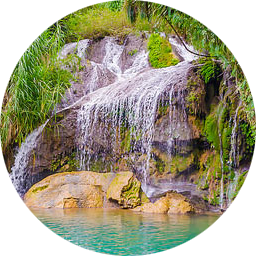 Before, I lived as she describes, a sunflower blooming in the shade. Then I met Parvin. A kind soul, ready to give you the tools you need to open up your heart, mind, and soul. I am eternally grateful for her caring nature and support. I always feel like she sees the best in me, and that is what you need to have faith.
She holds you accountable, giving support and increased awareness, a lighthouse when you're out to sea. A structured guide to allow you to reveal what your dreams could and should look like. I'm so grateful we met. - Rayelene Leroux